Got back from kickboxing, took my shower and emailed my hubby.  Am now sitting here kind of bored before heading to bed in a few.   Thought I'd find some funny weight loss cartoons to share…..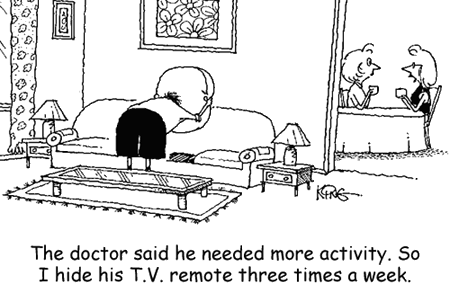 Okay, so they weren't all related to weight loss after all lol.  But I really like them and wanted to keep them here where I can look at em' when I want to.  I'm not done browsing the net for "weight loss funnies", but am going to head to bed now.  Getting hungry and it's far too late to be snacking.
Have a great one buddies!